Flower Basket. One-Of-A-Kind doll from Characters Gallery. Artist Tanya Abaimova
This doll is in a private collection.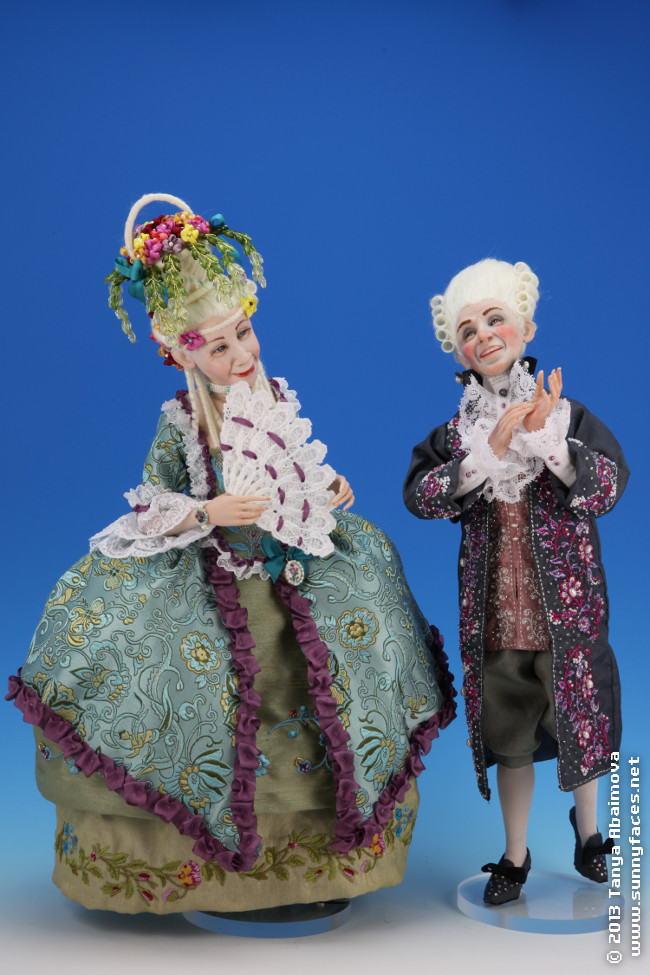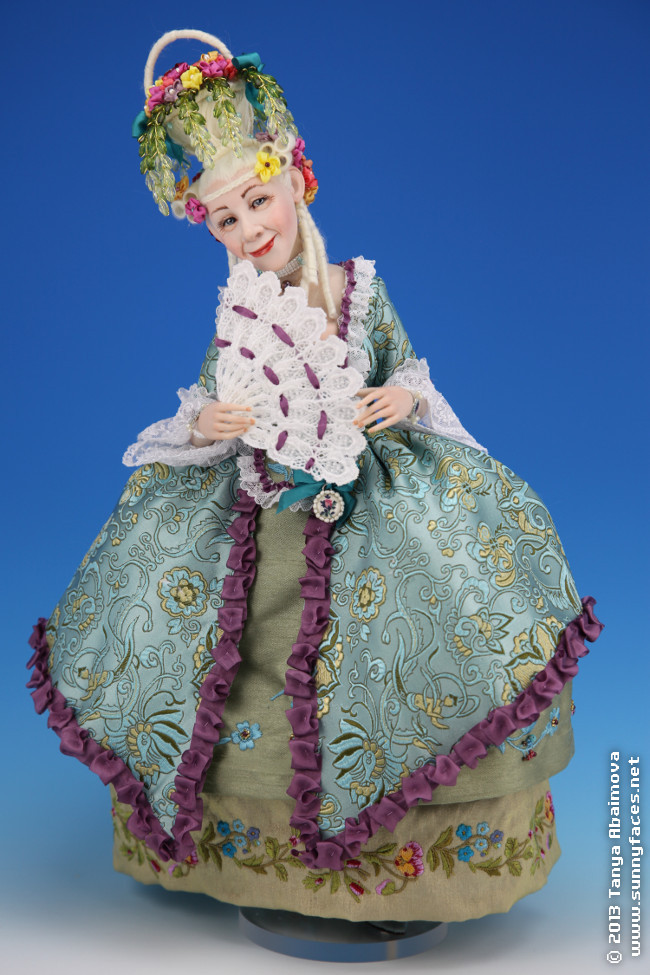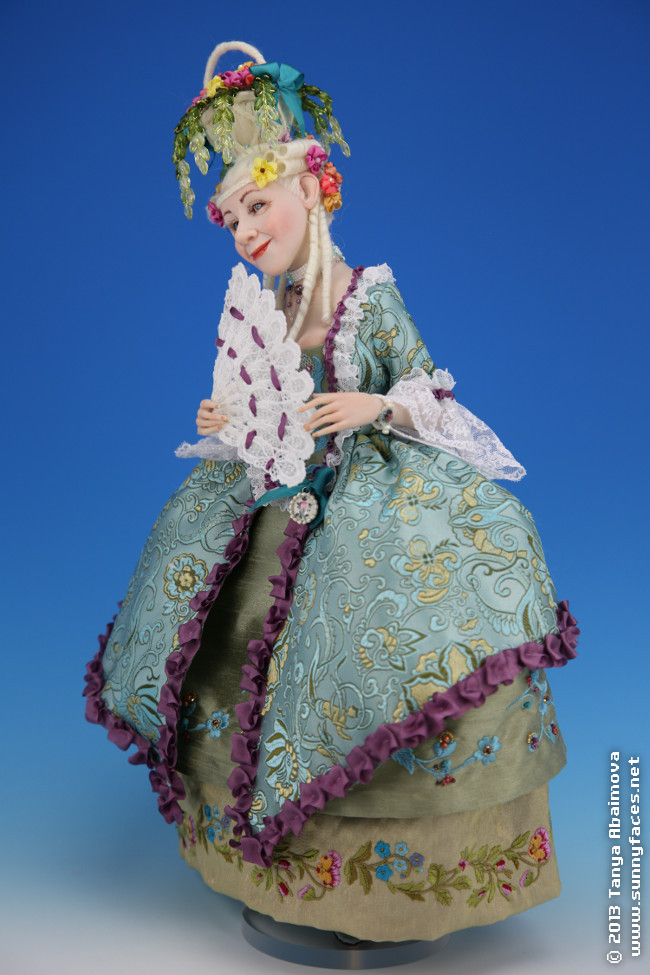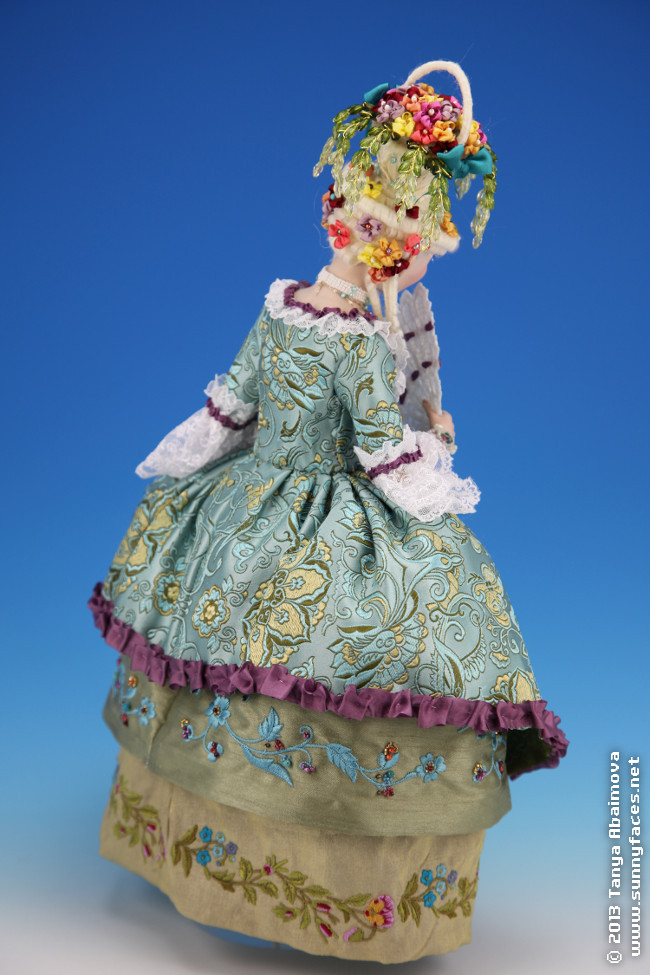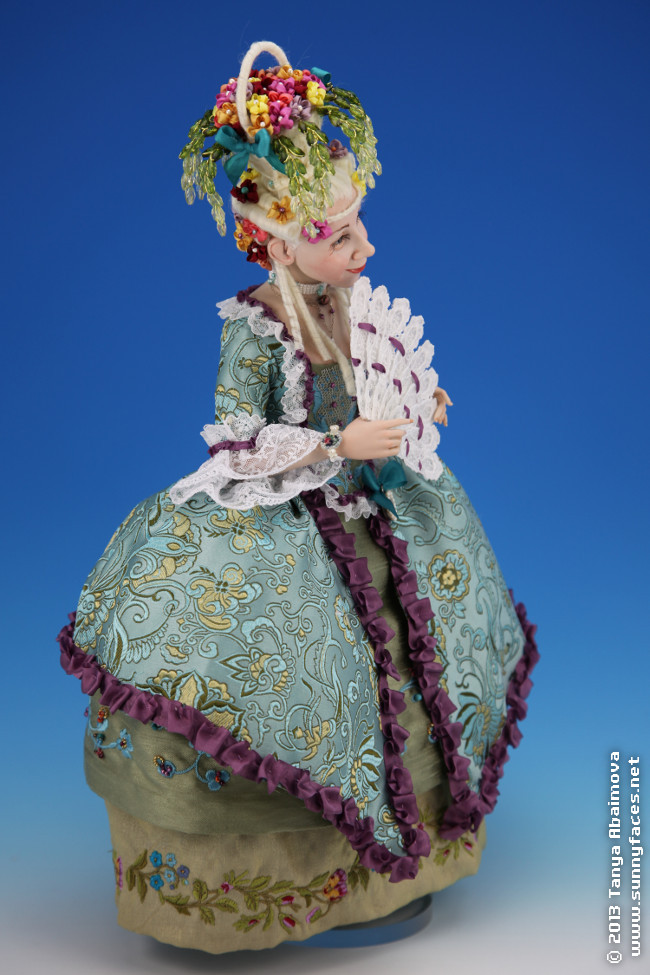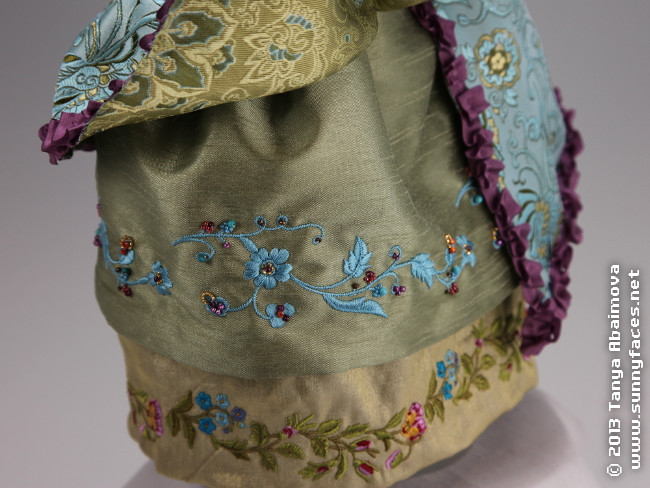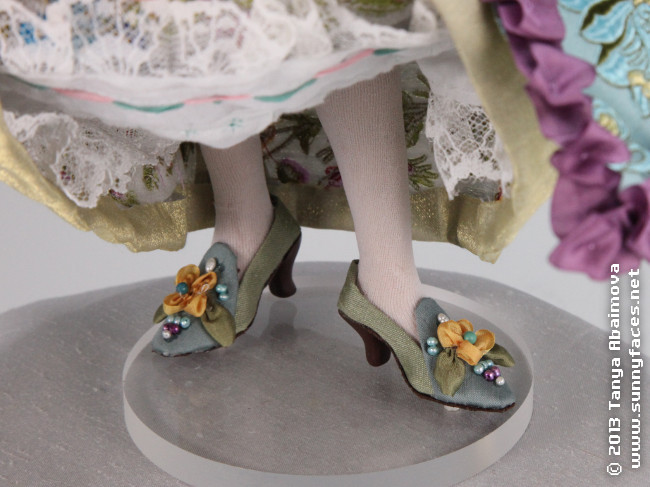 Flower Basket is a part of the Small Talk two-doll setting which was nominated for the Helen Bullard Doll Artist Award at the Philadelphia Artist Doll and Teddy Bear Covention in May 2013. She is now available as a separate piece.

Flower Basket is a One-Of-A-Kind art doll and comes with a Certificate of Authenticity signed by the artist.

Her costume and wig has been inspired by 18th century French Court fashions.

She is 17" high.

The Lady has soft body over wire armature with the head and the limbs sculpted from ProSculpt polymer clay with hand-painted blushes and skin features.

Flower Basket has gray hand-painted glass eyes. The wig is white English mohair.

The costume is crafted from silk, cotton and polyester fabrics, lavishly embellished with embroideries, seed beads, pearls, garnet and turquoise beads. Silk ribbons and laces are used for decorations.

The wig is created on wire armature using the artist's unique wig technique. Itis designed as a flower basket in which the flowers are made of silk ribbons and the leaves are glass beads. The basket itself is decorated with blue pearls.

Flower Basket wears costume jewelry hand made by the artist.

Your questions or comments about Flower Basket are most welcome!
comments powered by

Disqus
---