Let's Fly With Me. One-Of-A-Kind doll from Creatures Gallery. Artist Tanya Abaimova
This doll is in a private collection.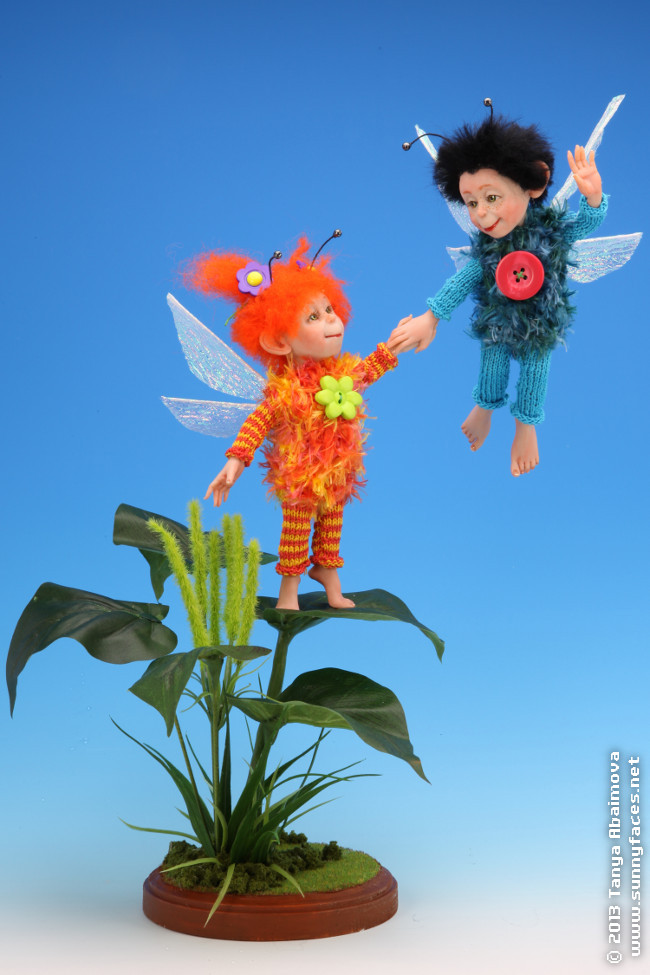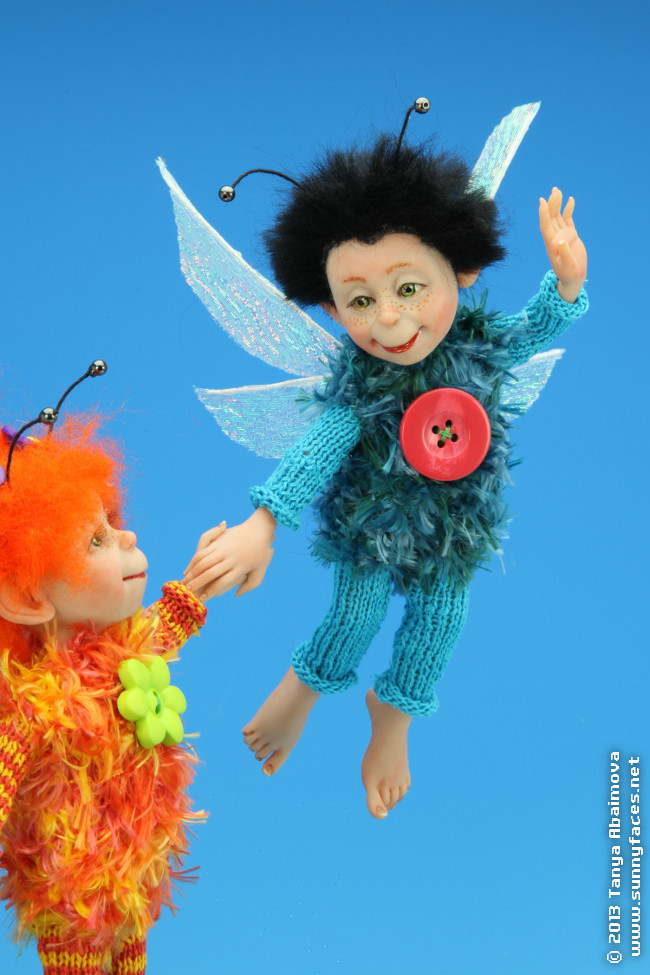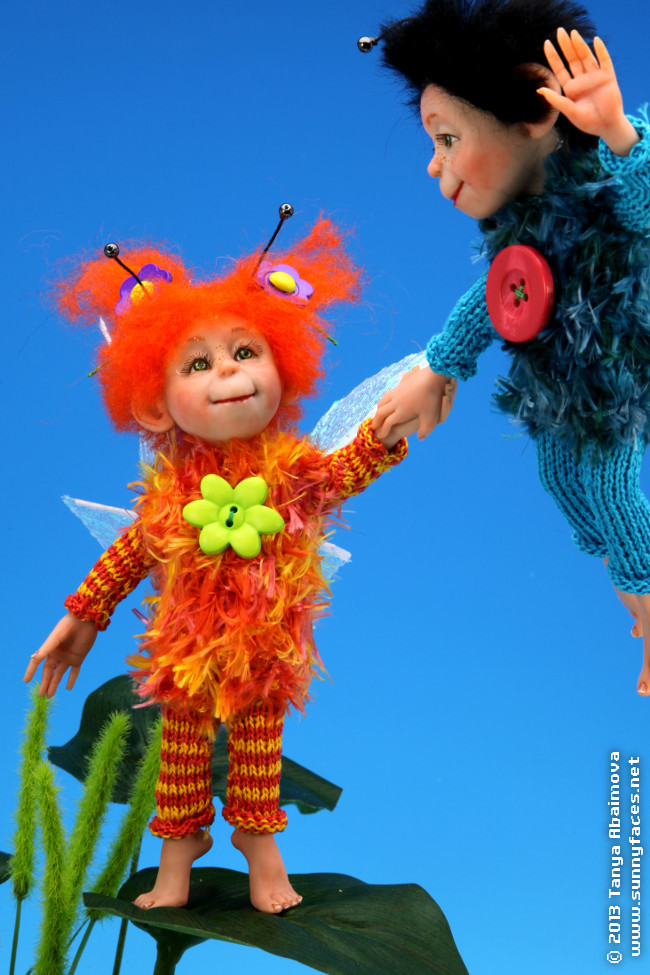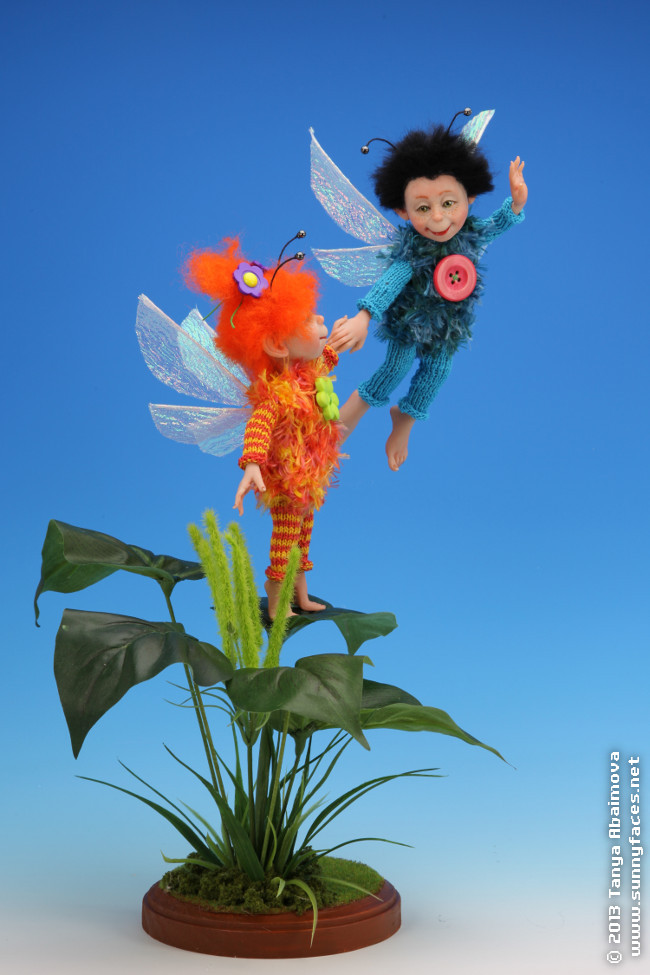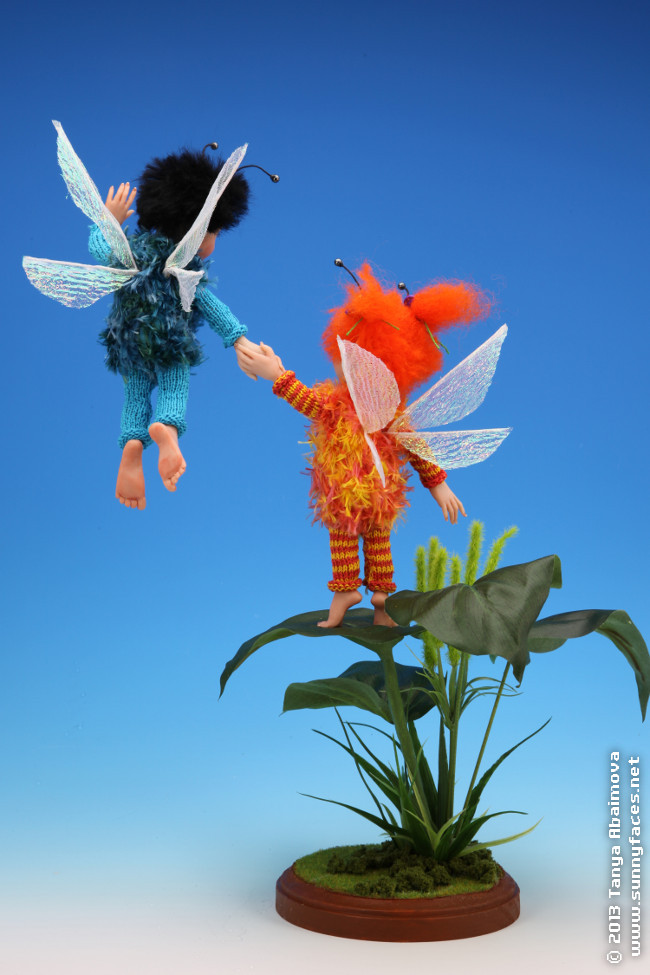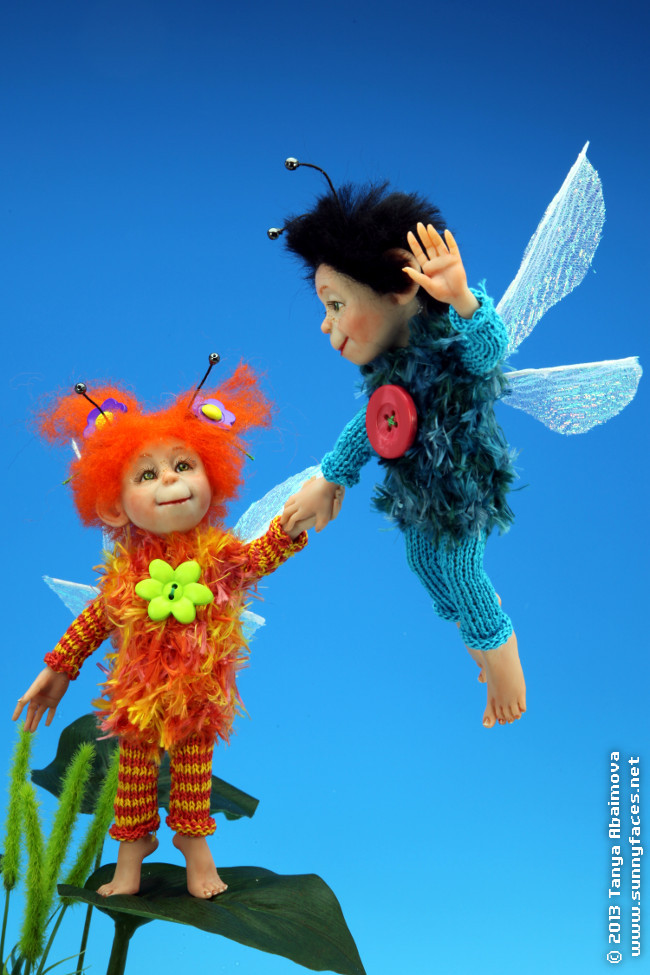 Let's Fly With Me is a One-Of-A-Kind two-doll setting and comes with a Certificate of Authenticity signed by the artist.

The setting is 15.5" high. Faeries are 6.5" and 7" tall.

Their bodies are fully sculpted from ProSculpt polymer clay over wire armature with hand-painted blushes and skin features.

The fairies have hazel colored hand-painted glass eyes. The wigs are black and red wool.

Their costumes are hand-knitted by the artist. The wings are made from shimmering fabric on wire armature.

Let's Fly With Me setting is designed to be taken apart for safe shipping.

Your questions or comments about Let's Fly With Me are most welcome!
comments powered by

Disqus
---