The Bear Family. One-Of-A-Kind doll from Creatures Gallery. Artist Tanya Abaimova
This doll is in a private collection.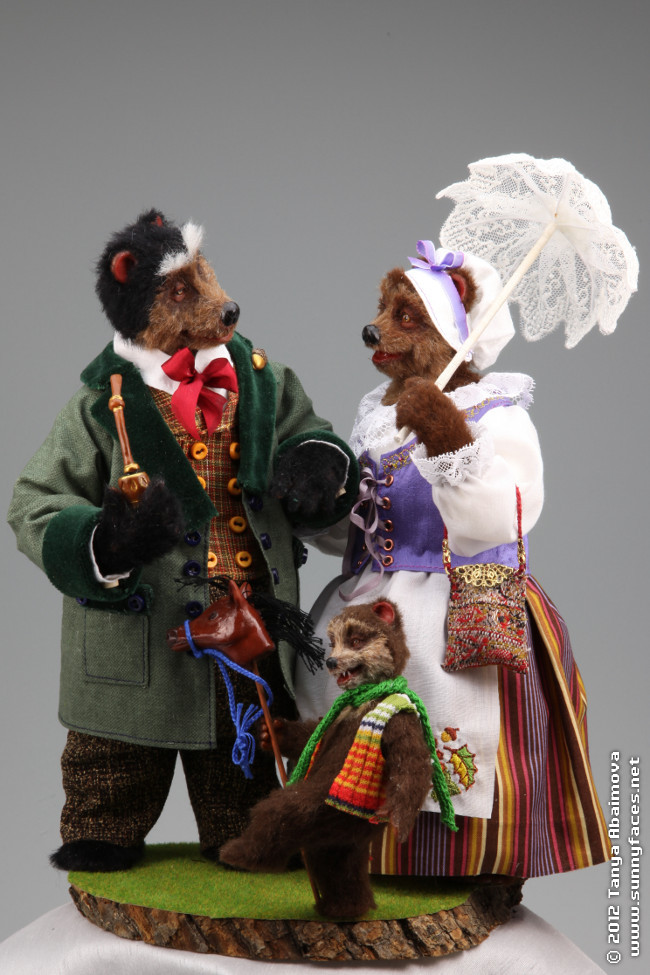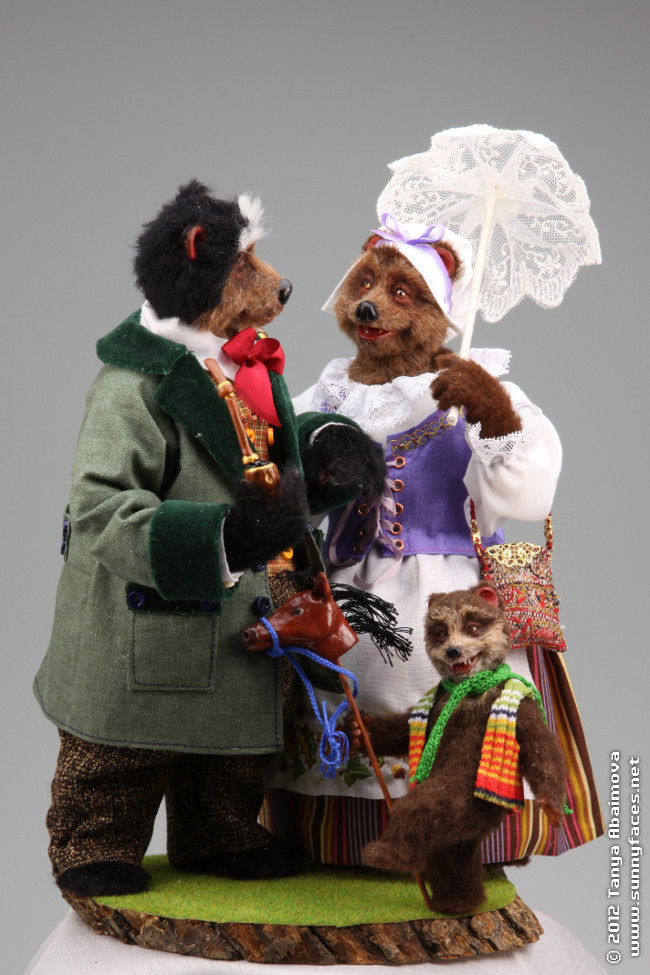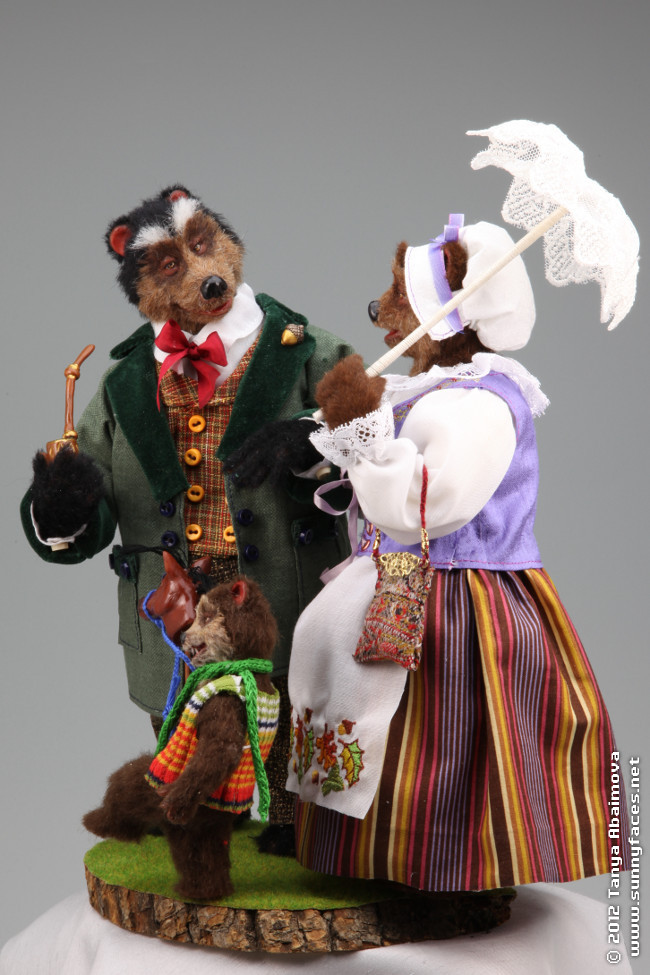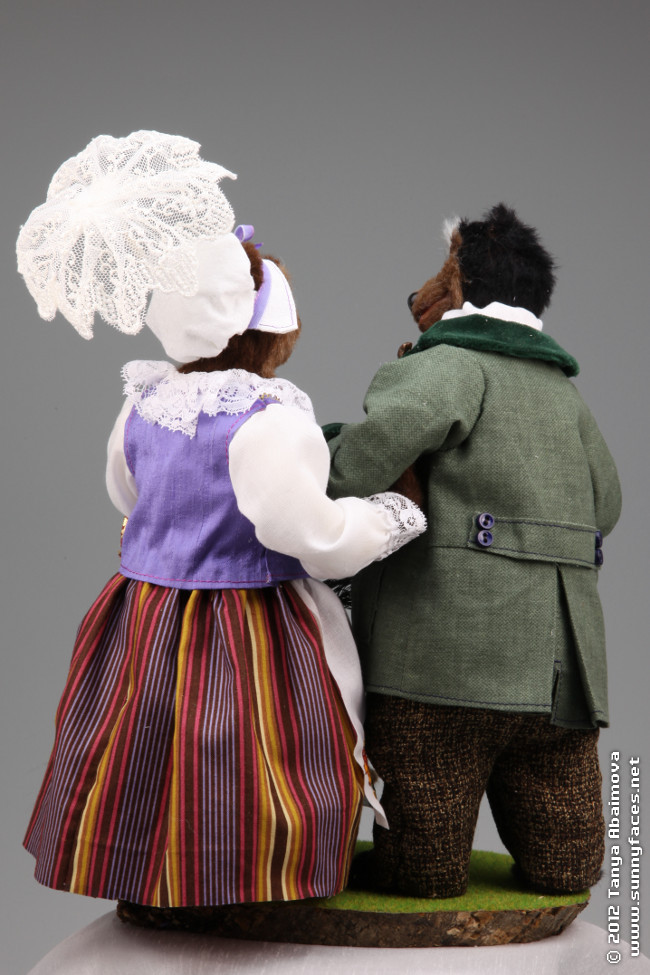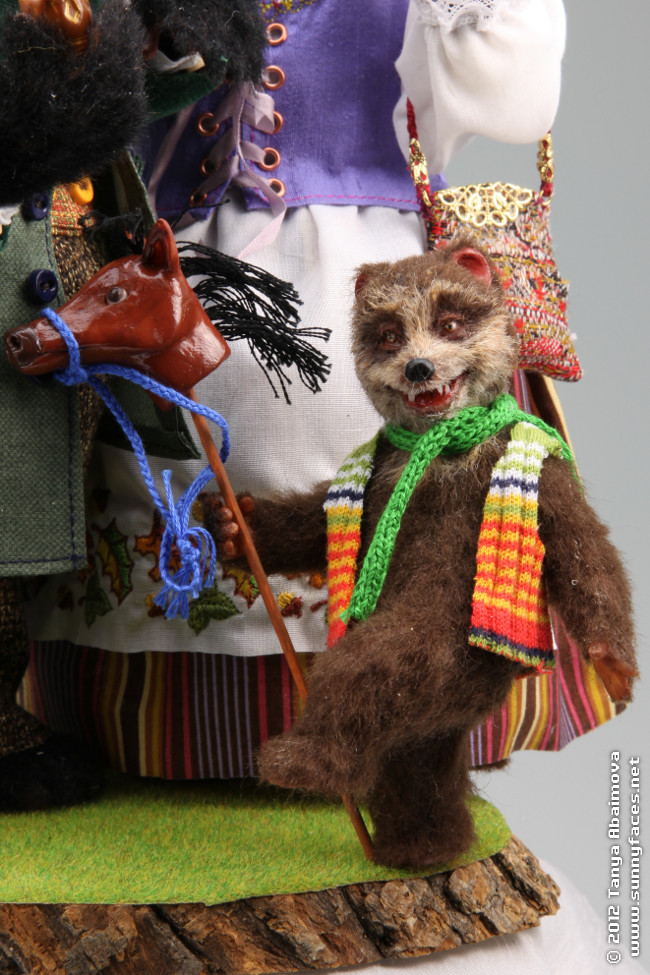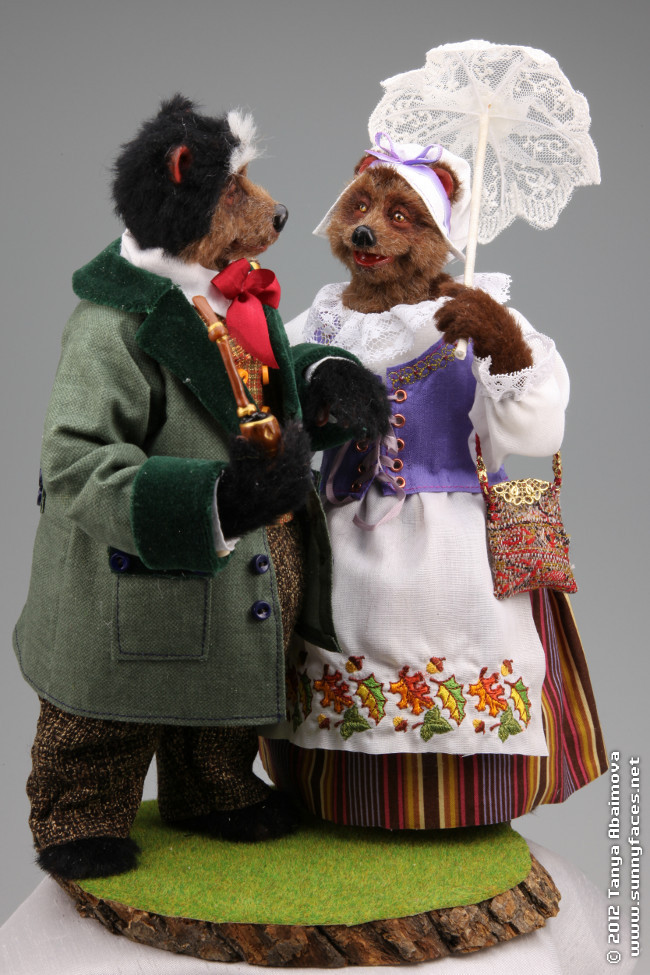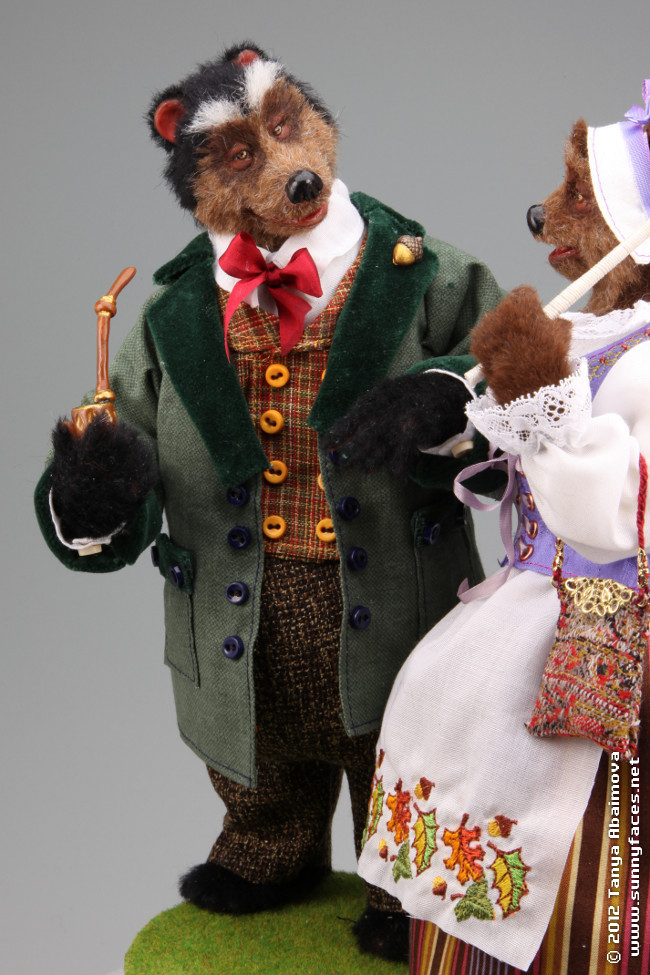 The Bear Family is a One-Of-A-Kind Art Doll setting.

The Bear Family comes with a Certificate of Authenticity signed by the artist.

The Bear Family has been featured in the November 2012 issue of the Doll Collector magazine.

The entire setting is 11" tall to the tip of the Mama Bear's umbrella. The setting is positioned on an oval 7" x 6" wooden base.

Mama Bear and Papa Bear have soft body over wire armature. The head and limbs are sculpted from ProSculpt polymer clay on wire armature.

The Little Bear's body is fully sculpted from ProSclulpt.

The fur on all figures has been hand-applied, each individual lock one-by-one.

All members of The Bear Family have brown hand-painted glass eyes.

The costumes of Mama Bear and Papa Bear are made of cotton and silk fabric with embroidery and decorated with lace. Mama Bear is holding hand-made accessories - a purse and an umbrella.

Little Bear is wearing hand-knitted vest and a scarf. His toy horse is also sculpted from ProSculpt.

Your questions or comments about The Bear Family are most welcome!
comments powered by

Disqus
---